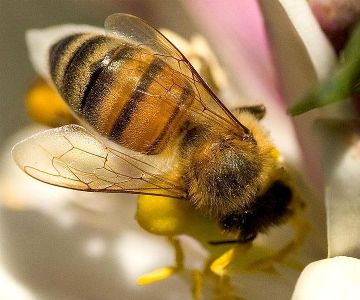 Get a behind the scenes look at the epicurean garden on The Fairmont San Francisco's famed rooftop!  Participants will hear from Helene and Spencer Marshall, owners of Marshall's Farm Natural Honey and keepers of The Fairmont bees.  Enjoy a delicious demo with The Fairmont SF's Executive Chef jW Foster using freshly harvested honey from the garden.  Everyone will take home a recipe booklet, as well as tips on bee-keeping!

This class is designed to introduce participants to the basics of urban bee-keeping in an incredibly unique setting.
Date & Time: Thursday, April 28, at 5:30 p.m.
Location: The Fairmont SF Hotel, 950 Mason Street, San Francisco
Cost:* $60; click here for tickets.
---
Refunds are available if notice is given 48 hours prior to the event. There are no refunds after that point, but you're welcome to pick up any materials and supplies handed out in class. Please be sure to email registration@urbankitchensf.org *before* class to ensure that your items are held for you. Without advanced notice, we may not be able to save everything. Please make sure to pick it up by the Saturday following the class as materials tend to be perishable.
*Sliding scale pricing available.  Email registration@urbankitchensf.org for details.