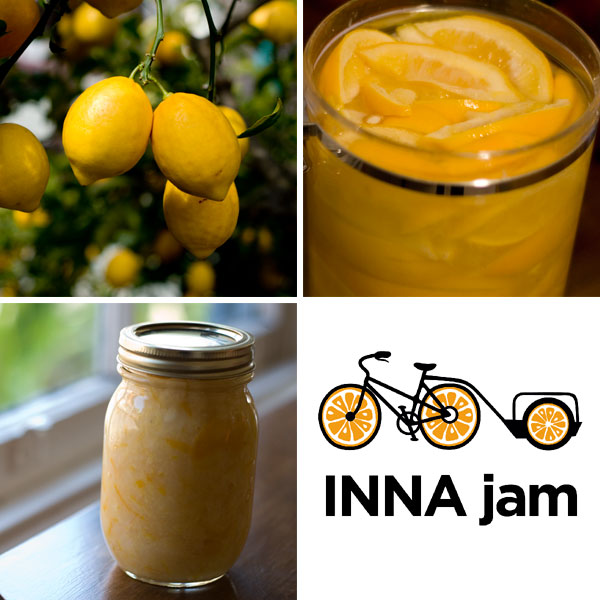 The Bay Area is fortunate to have meyer lemons, a delicate and aromatic citrus fruit that's sweeter than a typical lemon and insanely floral.  In this workshop, you'll receive hands-on instruction from Dafna Kory of INNA jam on how to preserve meyer lemons two very different ways: one sweet, the other savory.
For the sweet, Dafna will teach participants how to use a unique process to craft a meyer lemon jam that's fresh-tasting, not-too-sweet, and spreadable. For the savory, you'll learn a fresh take on the traditional Moroccan preserved lemons, using less salt, more juice, and minimal processing.  Best of all: everyone will go home with two jars of their newly preserved lemons, along with recipes and tips to continue preserving at home!

Date & Time: Thursday, February 24, 5:30 - 8:30 p.m.
Location: CUESA Dacor Teaching Kitchen at the Ferry Building
Cost: $48*
---
Instructor Bio
Dafna Kory is the jam-maker and delivery bicyclist behind INNA jam, a Berkeley-based artisanal jam company. Dafna crafts single-varietal jams with an emphasis on fresh fruit flavors and has developed jam-making techniques that allow each fruit's natural flavors and complexities to shine. As a self-taught commercial jam-maker she encourages home cooks to experiment (and take notes!), to cook jam in hyper-small batches (less commitment!), and to eat jam while it's fresh (we're lucky to have fruit year-round in California, so skip the canning and store your jam in the fridge!). Before starting INNA jam Dafna was a documentary video editor and photographer.
*Sliding scale pricing available.  Email registration@urbankitchensf.org for details.